Book The Best Wedding Band In The World For Your Special Day
With Male & Female Lead Vocalists and a repertoire that spans four generations, The Salvation are the #1 choice for couples looking to pack the dance floor on their wedding night…
The Salvation are now without doubt the most popular wedding band in the South of England. With a client list that is simply unrivalled,
You know that by booking them, you're guaranteed a night that you will never forget, for all the right reasons.
The band has been crafted with one item on the agenda and that is to PACK YOUR DANCEFLOOR!
Professional PA/Sound System (Included)
Hi-Quality, Professional LED Stage Lighting
No Agency Fees (Book Direct)
Back Up Musicians (In case of illness)
Professional Booking Management
Will Learn Your First Dance Song
Available UK Wide & Dubai
Prices Include Travel (No Hidden Fees)
Comprising of four of the finest young musicians that the UK has to offer, the band perform hits from every generation meaning that young and old alike will be flocking to dance floor to 'throw their shapes' all night long.
Since forming over eight years ago, the band has undergone a few changes and now has the strongest lineup in its history with both Male & Female lead vocals.
As well as fine musicianship, you can rely on the band to put on a real interactive show with the aim of getting everyone, from the youngest to the oldest up and involved!
Here's what we have to offer…
On top of our standard live entertainment package during the evening of your event, we also provide some great addional optionos that you can use to take your wedding entertainment to the very next level.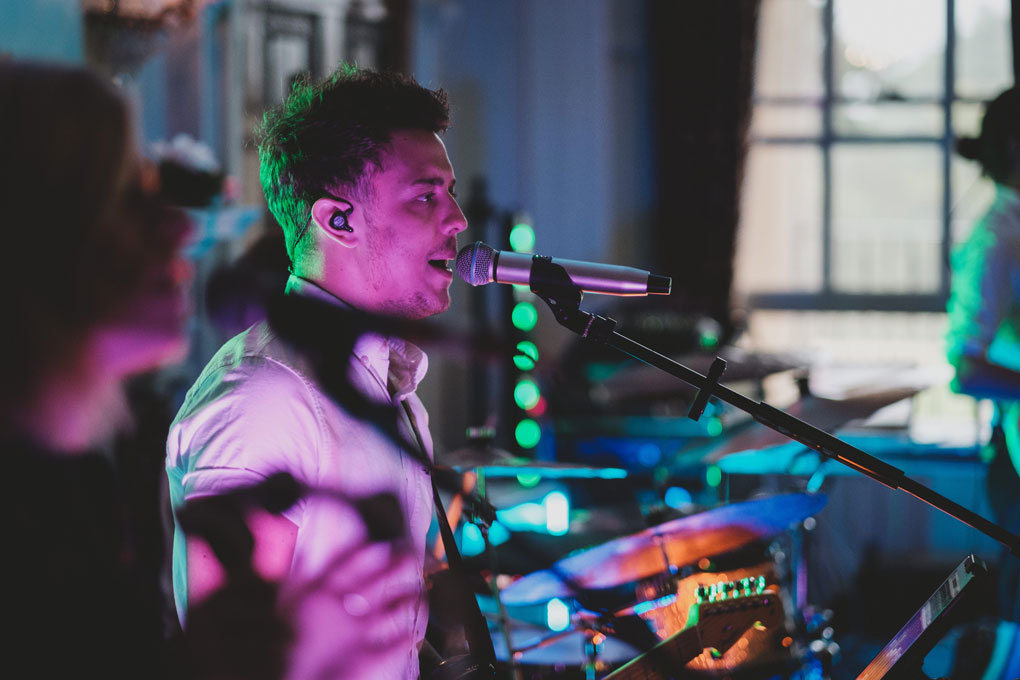 Additional Afternoon Entertainment
As well as providing our main evening entertainment package, you also have the option add on an acoustic option or a solo saxophone set. The perfect addition to the afternoon of your wedding.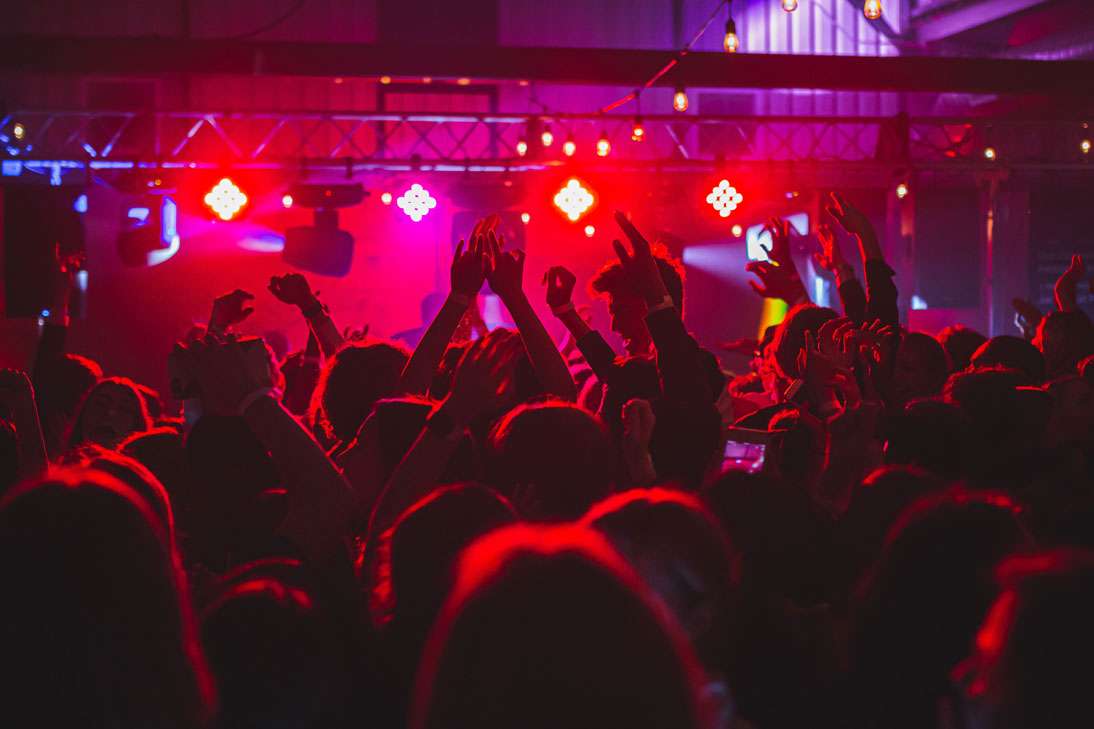 Additional Disco Set Included
When you book with us, we will provide an additional disco set absolutely free of charge so you don't have to worry about music for the entire evening. We've got you covered!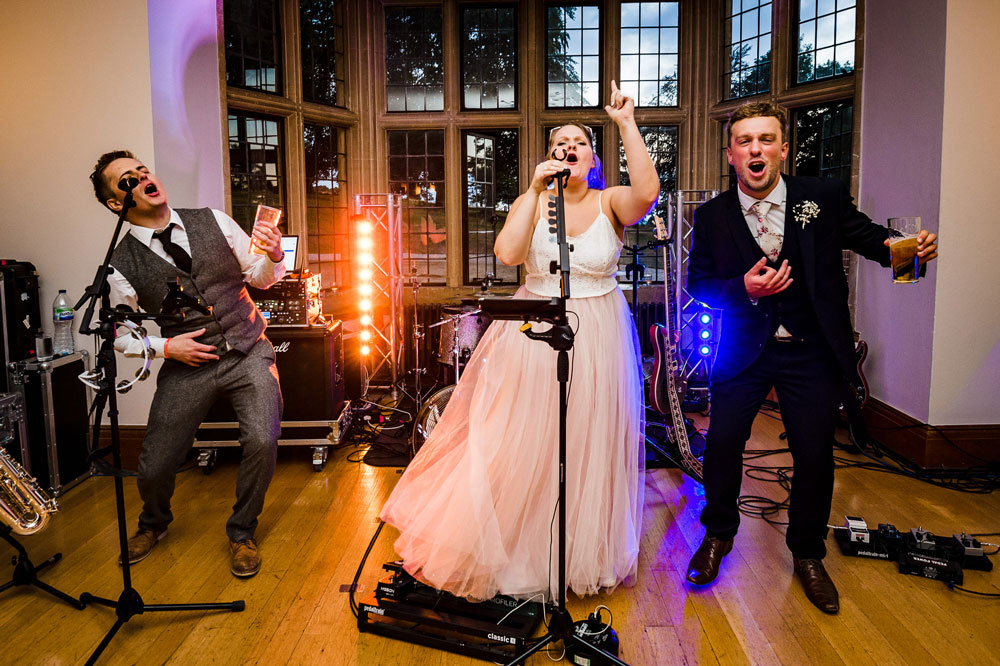 Live First Dance Option
If you're looking for ways to make your wedding day completely unique, a live first dance can do just that. Provided the song is right for us, we'll learn your first dance for a very small fee.
Brand new videos for 2019-2020
Watch The Salvation In Action
Take a look at what our previous clients had to say…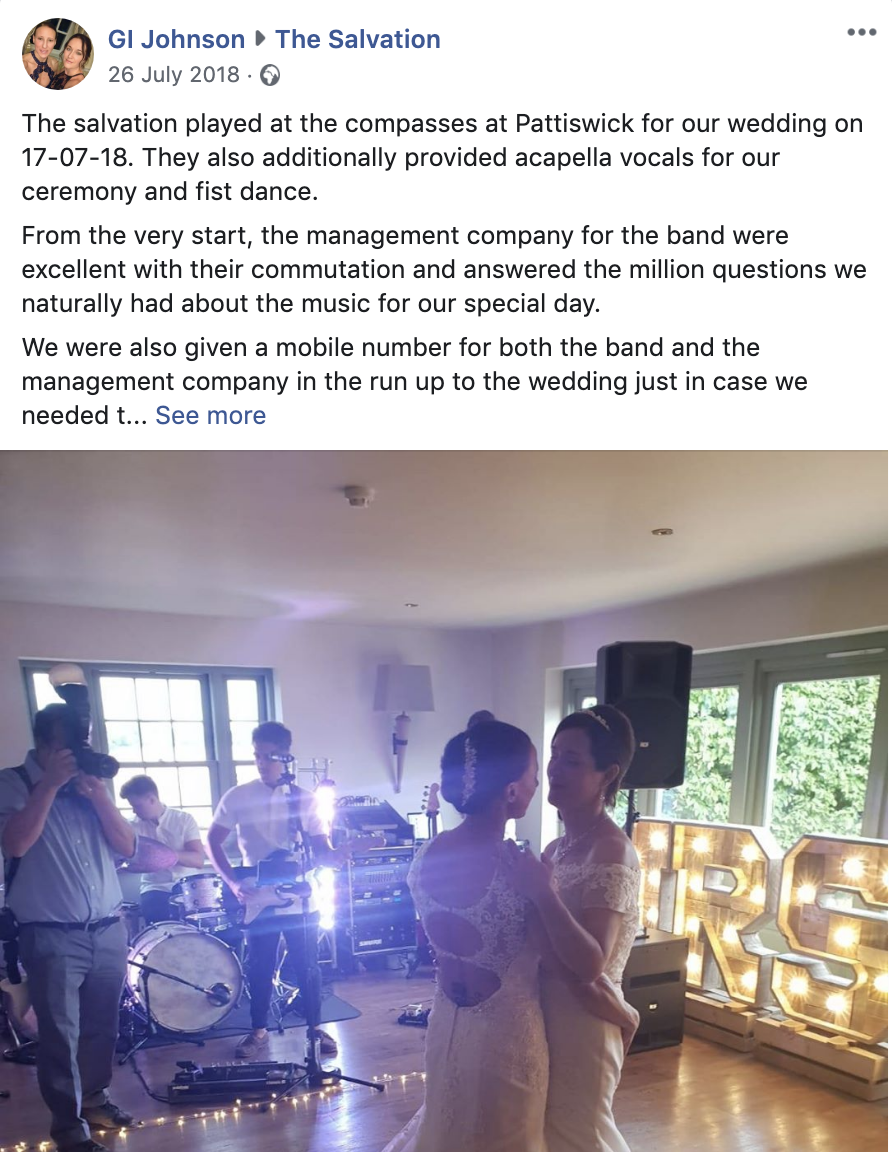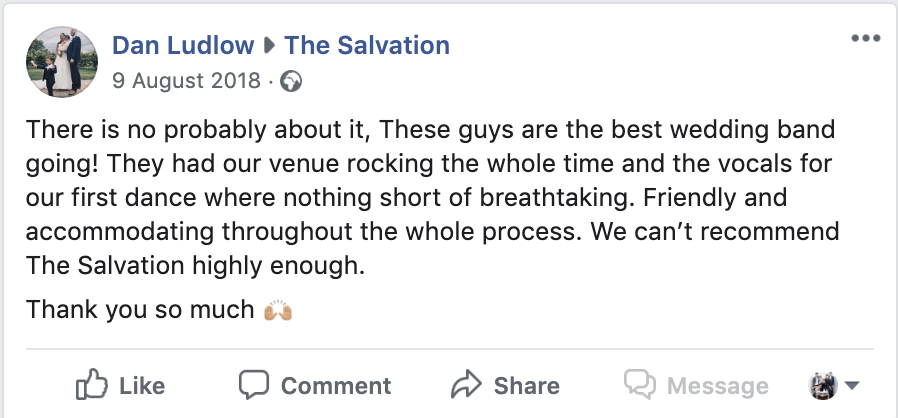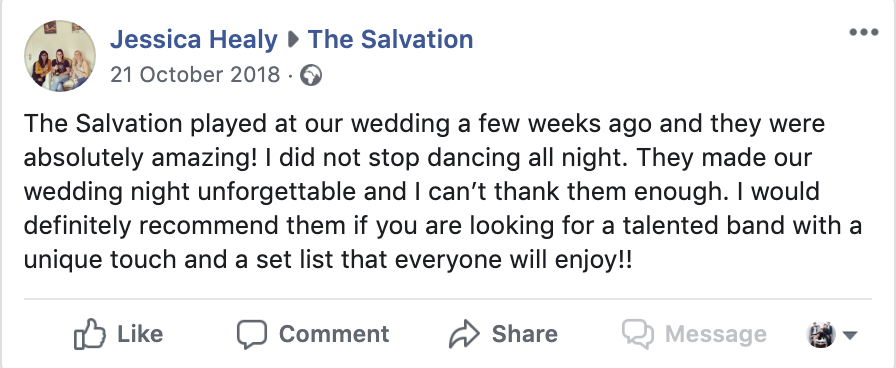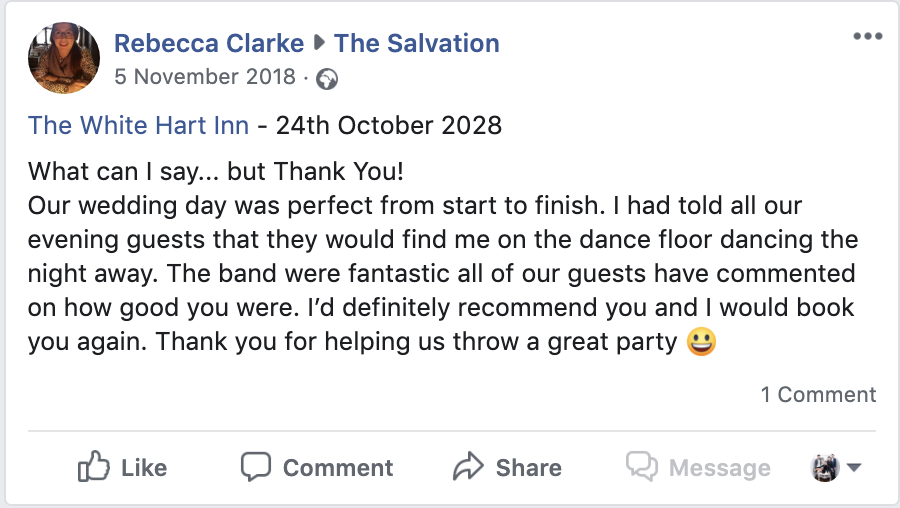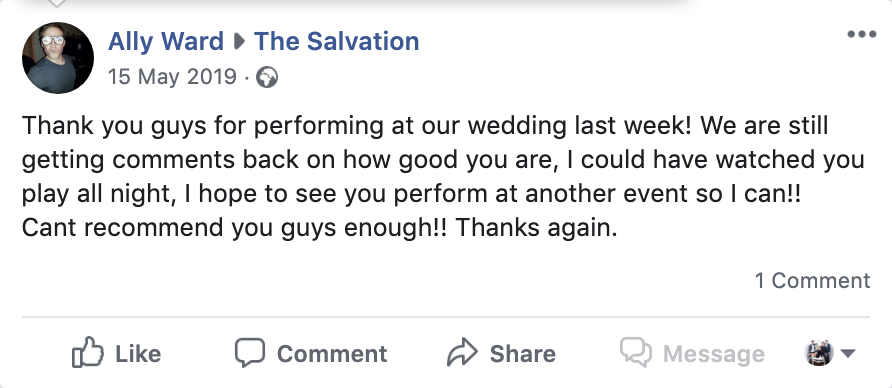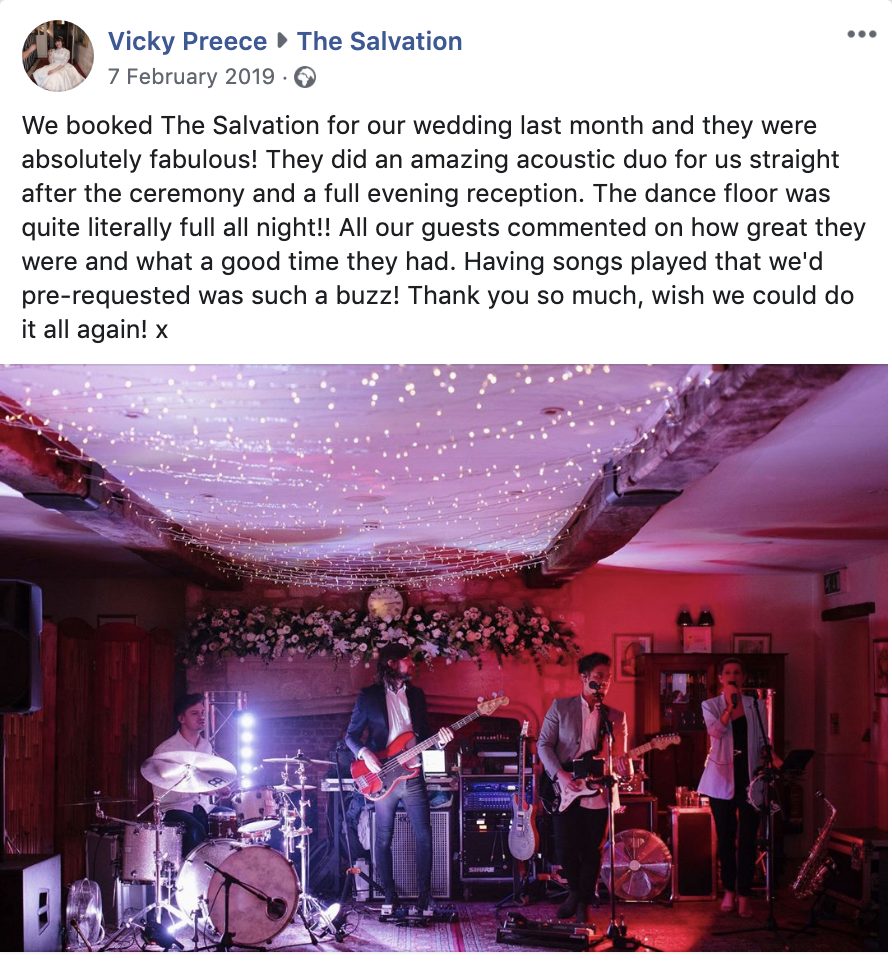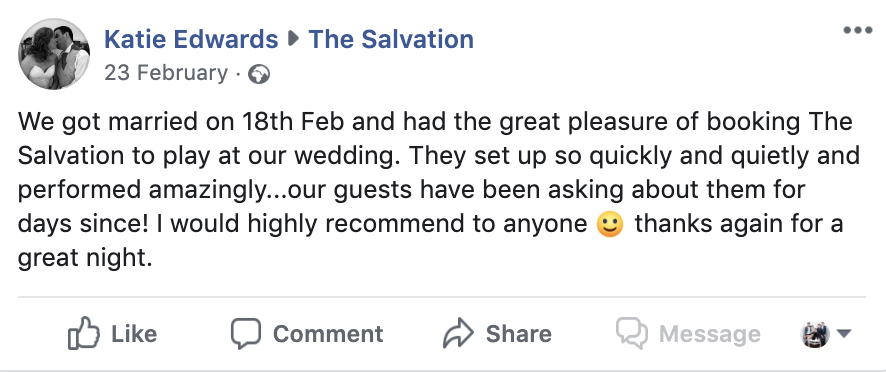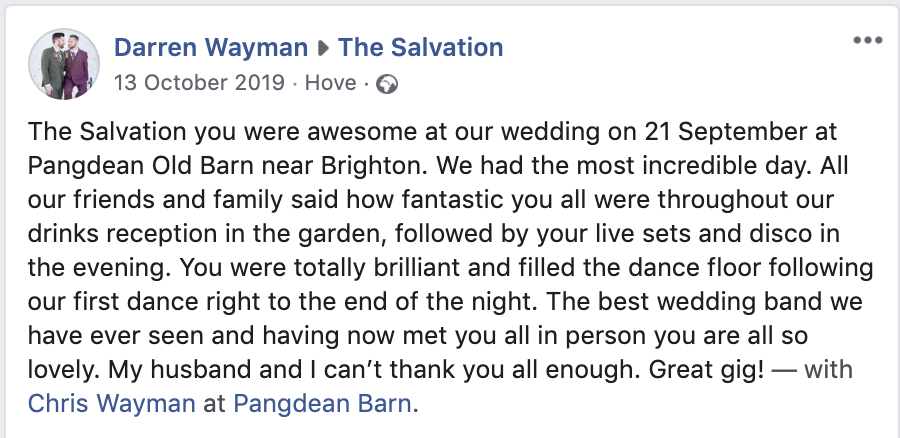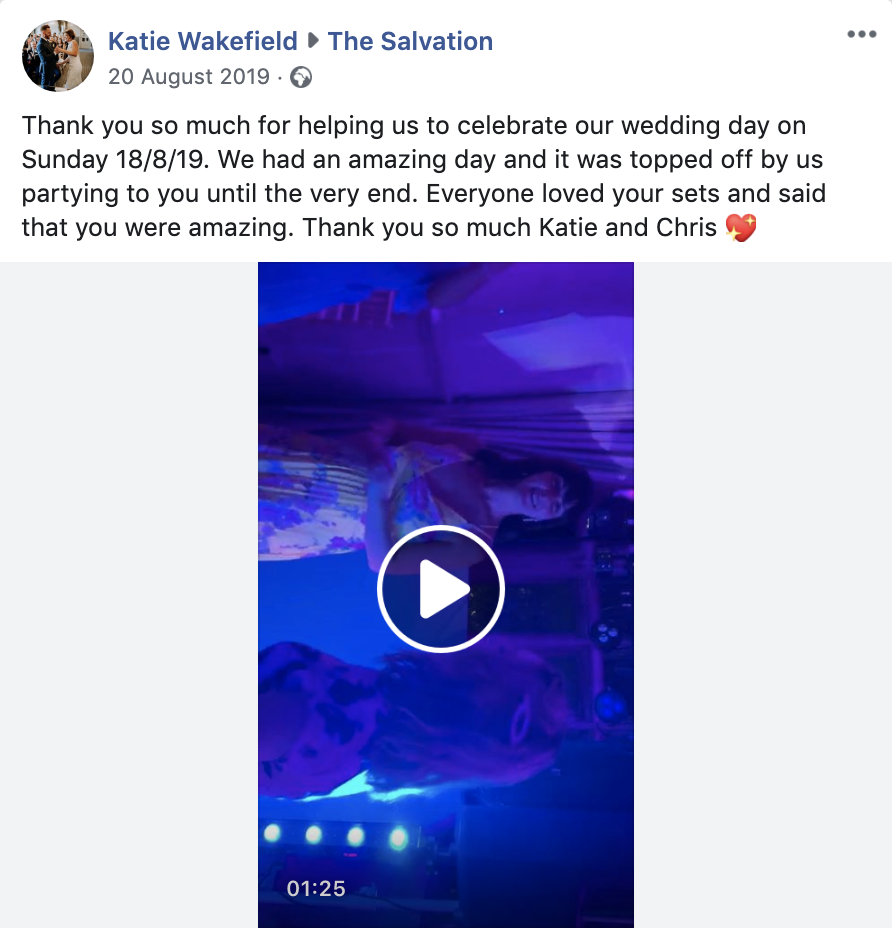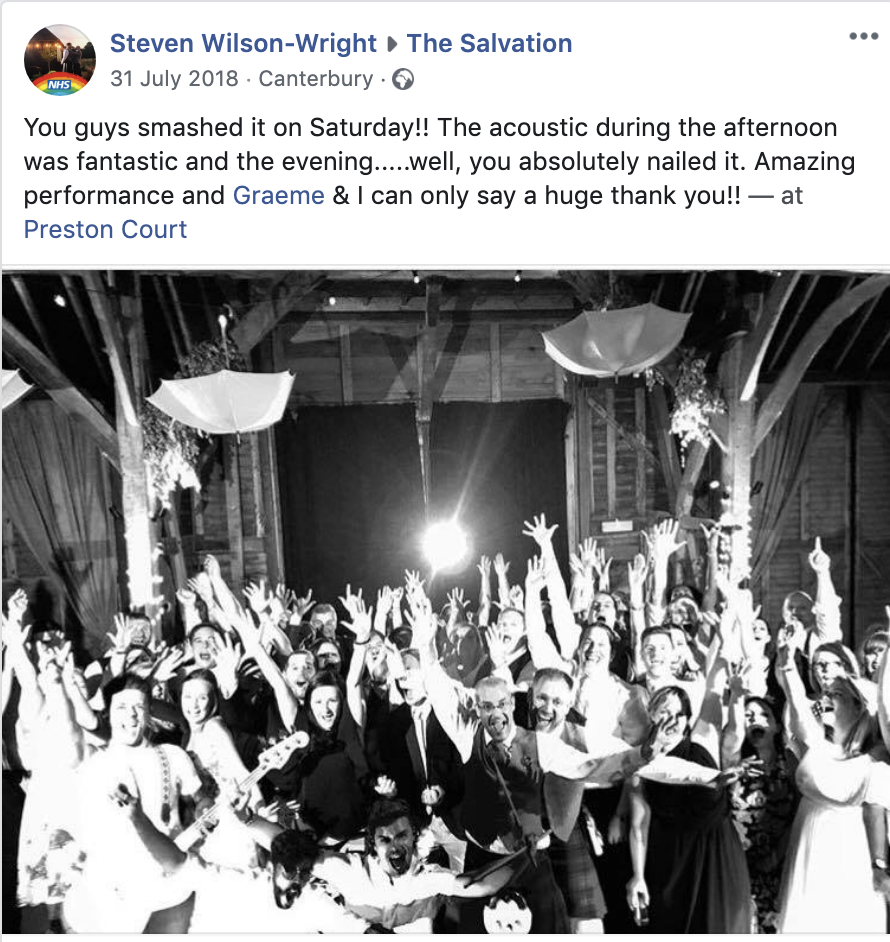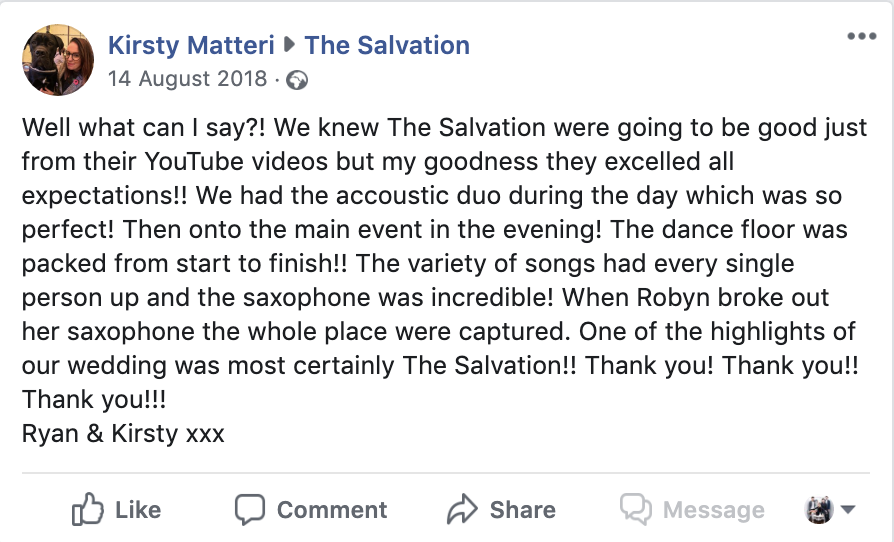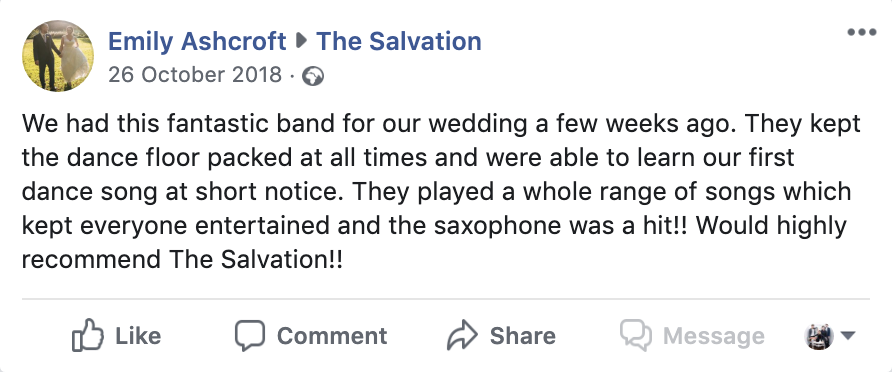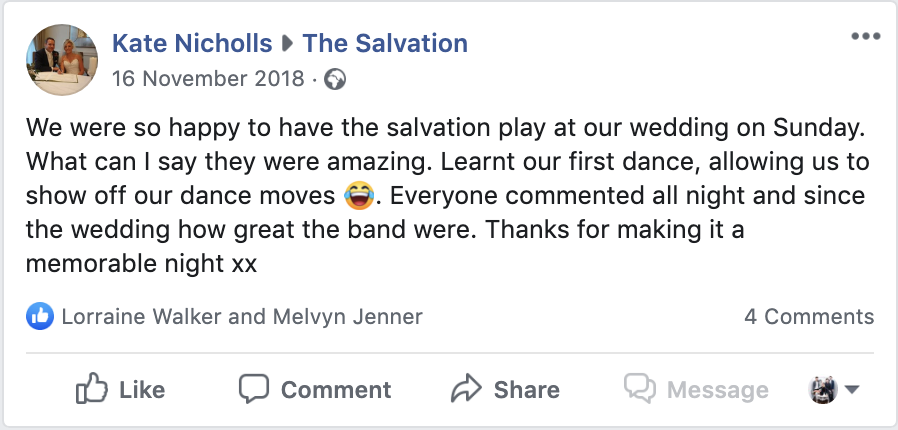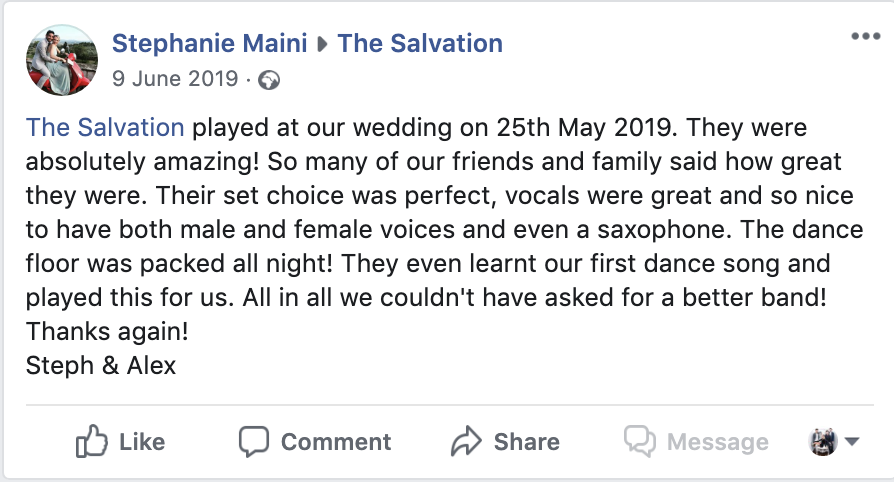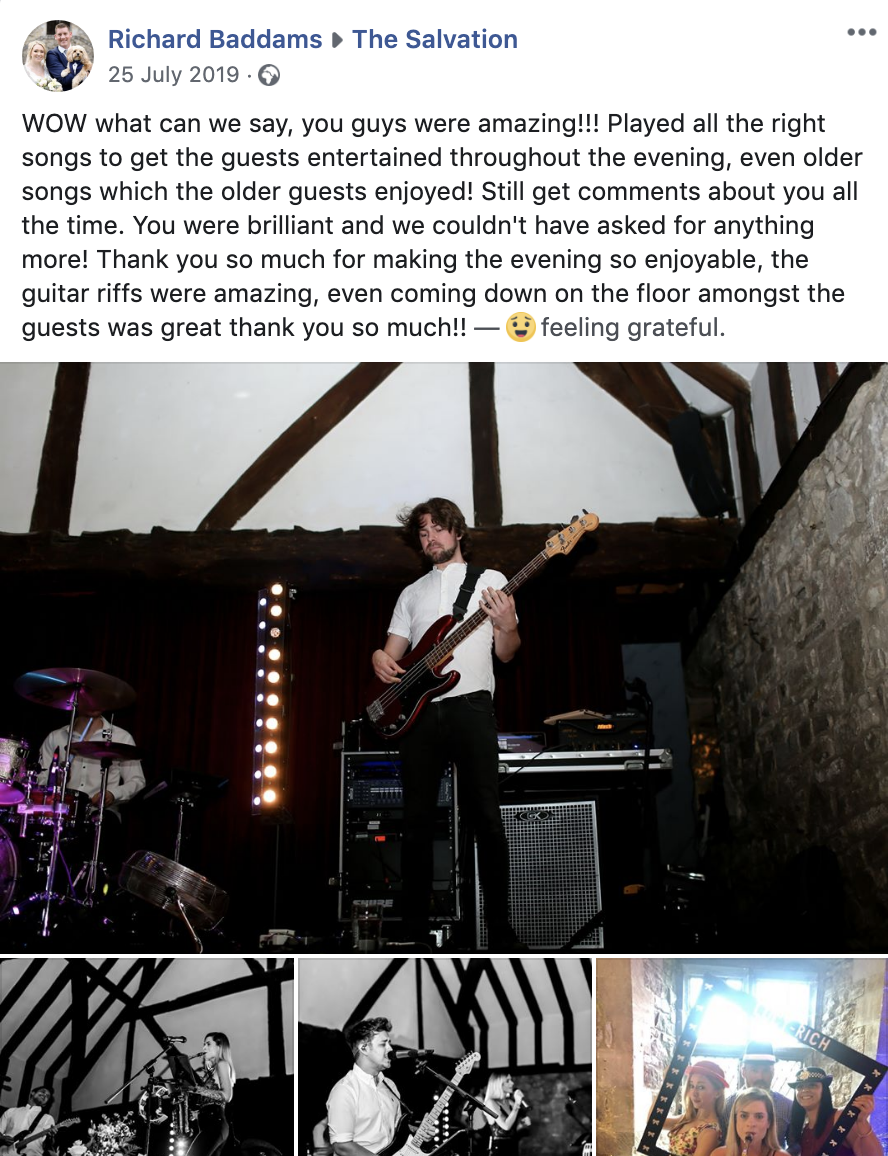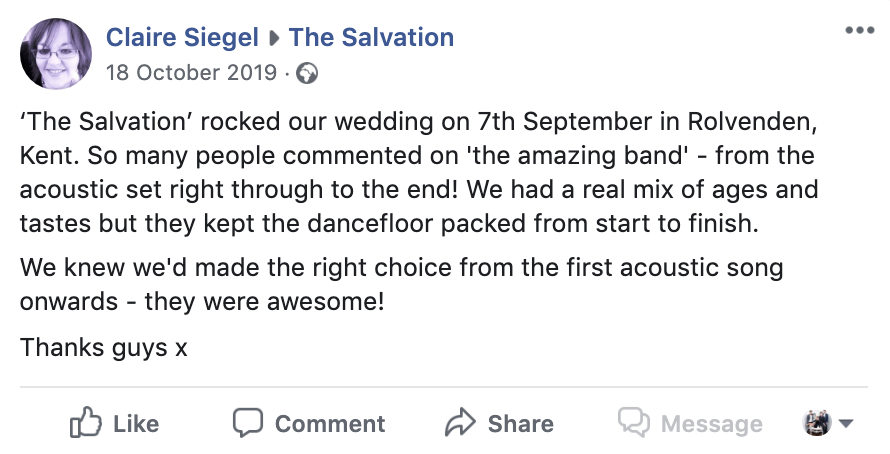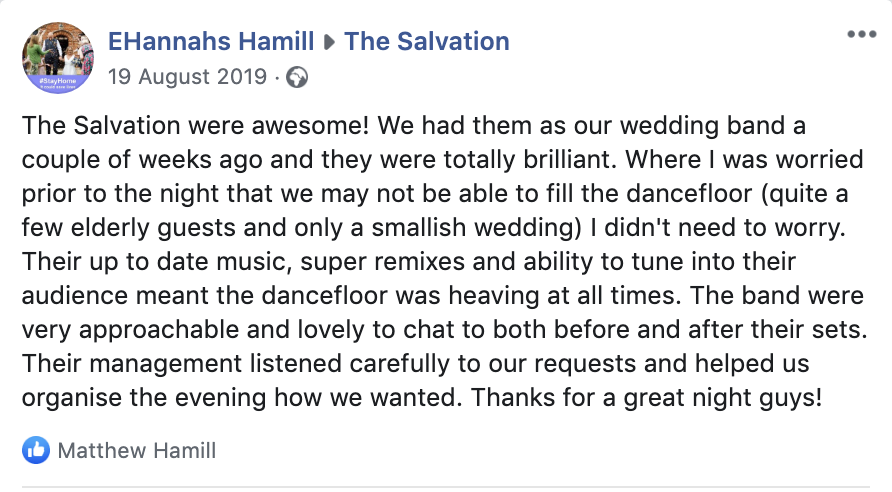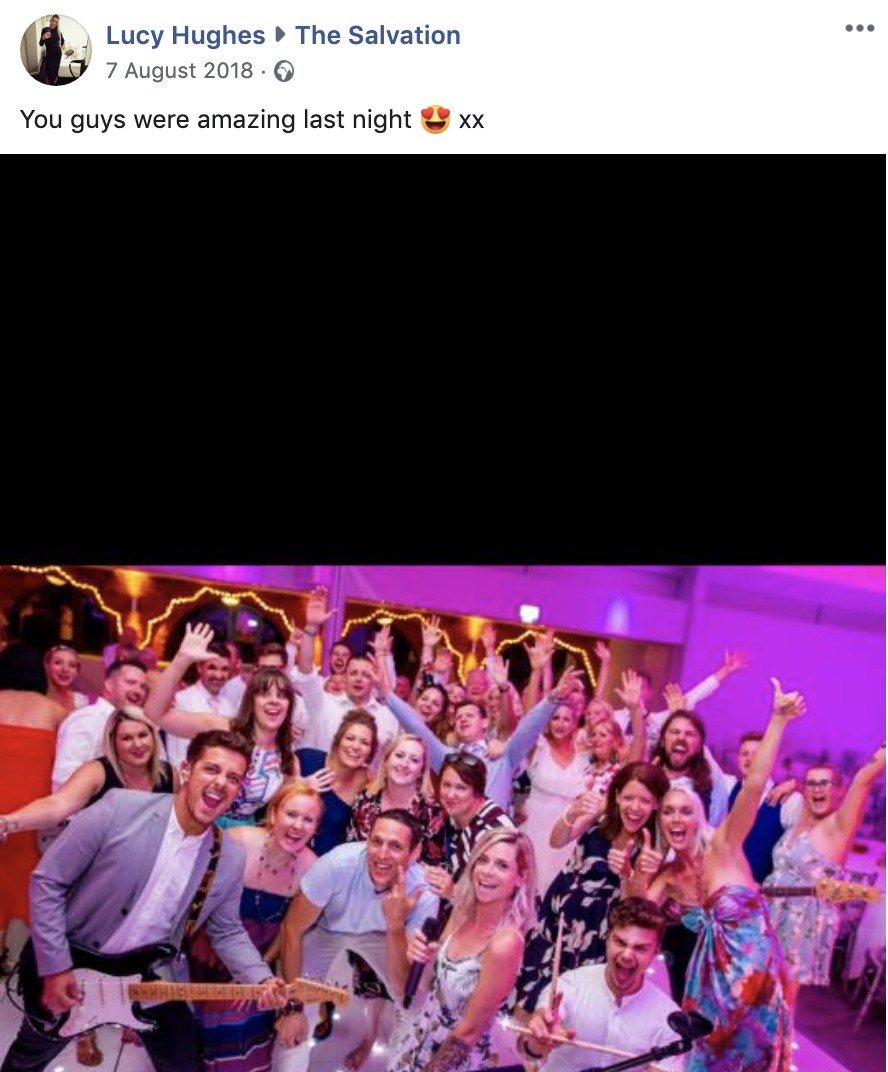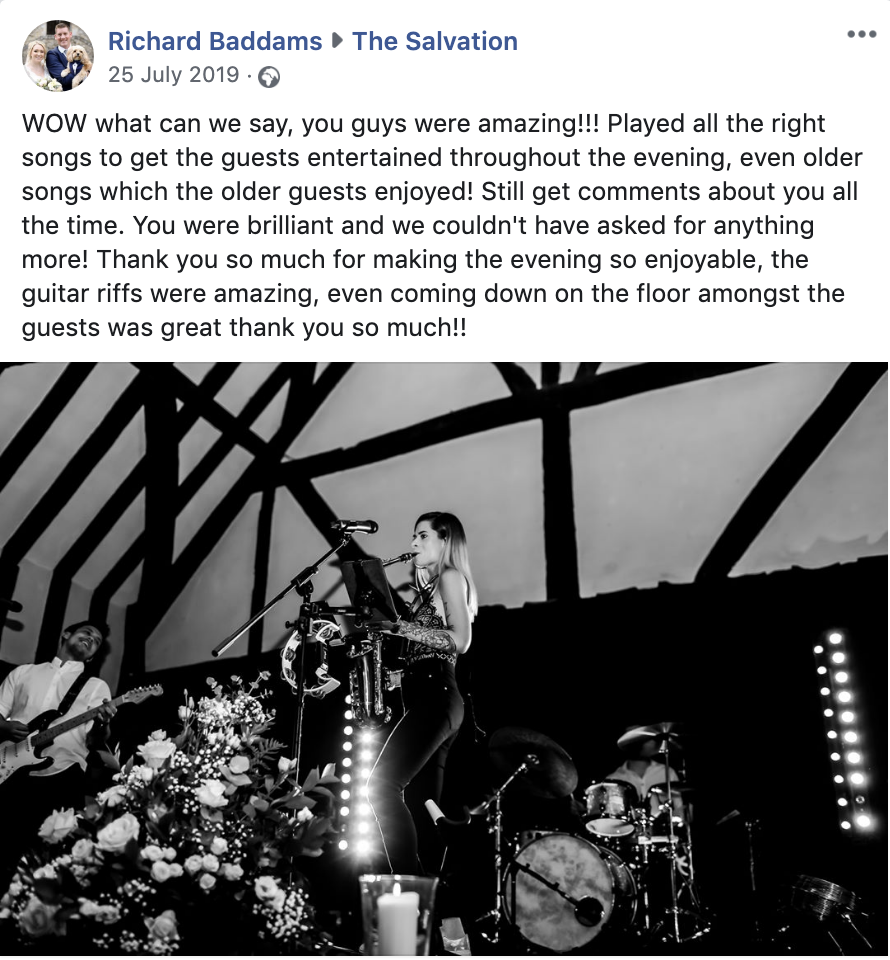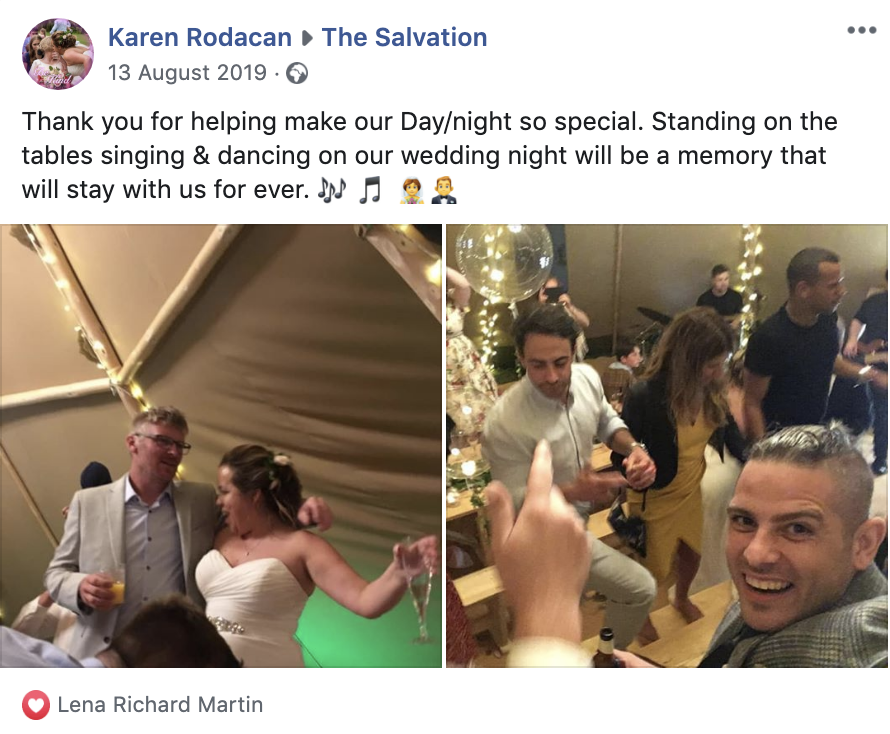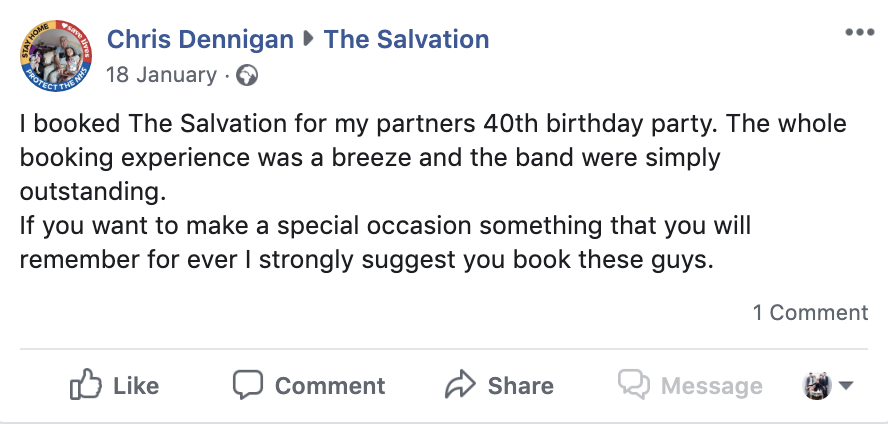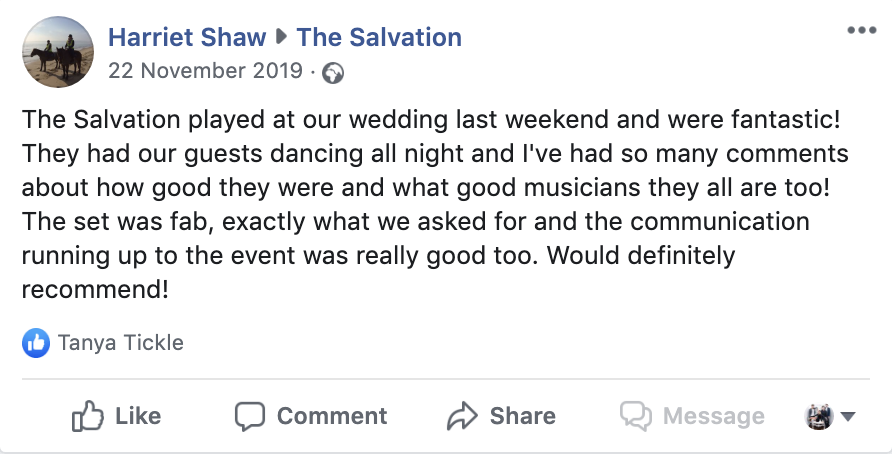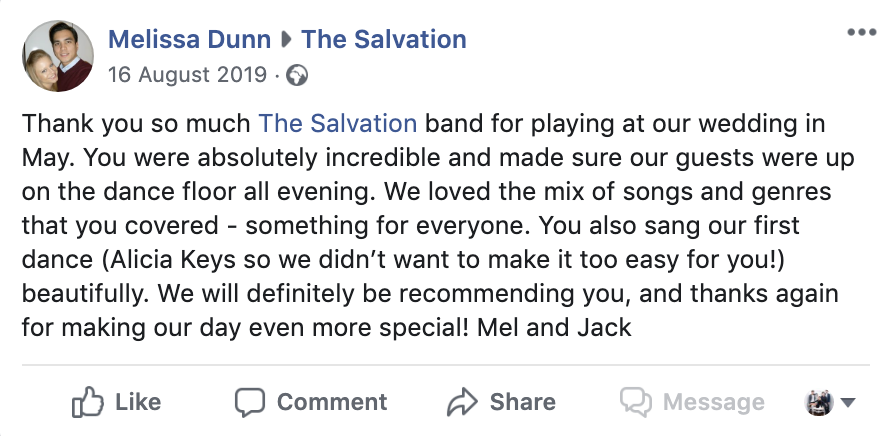 Got a question? Click here to read out FAQs
To find out more about our pricing and availability for your special event, complete the contact form below and get a quote delivered straight to your inbox.